"From my earliest days in the nonprofit world, I learned the importance of creativity, bold ideas, playfulness, and the importance of rallying believers to your vision."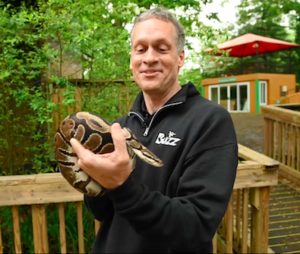 Michael Hemphill is a former award-winning newspaper reporter, and less lauded stay-at-home dad, who has spent the last 20 years devoting his time and heart to becoming an entrepreneurial nonprofit leader in his communities.
In his first nonprofit job for a small foundation in rural, low-income southwest Virginia, he raised $2.6 million from 2005-2010 to revitalize an abandoned nursing home into a multipurpose facility that today features a library, health and wellness center, community and recreation centers, history museum, art gallery and private office space. From 2010-2012, he led the $417,000 public-private renovation of an old fire station into the community's food pantry and thrift shop. During this time he also put to use his journalism skills in coordinating the nonprofit's print, digital, web and social media communications.
During a two-year stint as development and marketing director for the Science Museum of Western Virginia, he organized the first-ever Virginia Science Festival in partnership with Virginia Tech that drew endorsements from U.S. Senators Mark Warner and Tim Kaine; Gov. Terry McAuliffe who signed a proclamation declaring "Virginia Science Week;" and the Virginia Tourism Council's adopting of "Virginia is for SCIENCE Lovers." More than 200 federal, state, local, university and nonprofit institutions — including NASA — participated in the festival.
From 2015-2020 he served as marketing and development director at Roanoke Catholic School, leading the school's efforts to win in 2016, 2017, 2018, 2019 and 2020 the annual Roanoke Valley Gives Day, a 24-hour online fundraising competition featuring 165 of the region's leading nonprofits. Roanoke Catholic collectively raised $525,000 on these giving days.
In 2020 he launched Buzz4Good, LLC, which in addition to producing the TV show BUZZ provides marketing and fundraising strategies for nonprofits. In fall 2021 he began hosting the Buzz4Good! radio show and podcast.